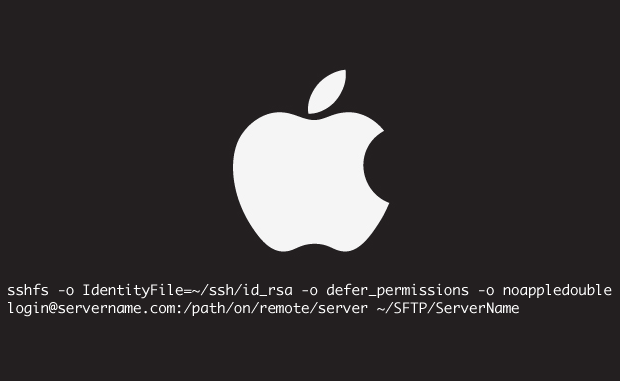 Have you ever wanted to have direct access to an SFTP (SSH) file system directly in the Finder on your Mac? With the help of OS X Fuse and SSHFS, you can!
STEP 1: Download and install the latest versions of OS X FUSE and SSHFS from this site: http://osxfuse.github.io/
STEP 2: Create a mount point on your file system. In Terminal, run a command like this, customizing it for your environment:
mkdir ~/SFTP/ServerName
STEP 3: Use Terminal to mount the remote server. Note that in order to ensure that read-write access works correctly, you should add the "defer_permissions" as shown below. Additionally, the "noappledouble" option greatly speeds up SSHFS file system acccess on Macs.
sshfs -o IdentityFile=~/ssh/id_rsa -o defer_permissions -o noappledouble login@servername.com:/path/on/remote/server ~/SFTP/ServerName
That's it! You should now have access to the SFTP share in the Finder.